Nearly 7,400 scientists attended the FENS 20th anniversary Forum 2018 in Berlin. The highest attendance in the history of the FENS Forum.
The registration for the FENS Forum 2020 in Glasgow will open on 1 December 2019.
REGISTRATION FEES & CATEGORIES
Fees that apply to payments received prior to the indicated deadlines.
You Can Still Save on Registration! 
Early Registration Deadline: 18th February 2020
Late Registration Deadline: 23rd June 2020
Onsite Registration from 24th June 2020
REGISTRATION TABLE
THE STANDARD REGISTRATION FEE INCLUDES:
Full access to the complete Scientific Programme
Invitation to the Opening Ceremony
Access to all Special Interest Events
Entrance to the Exhibition
Additional fees apply for registration to technical workshops and ​Jump the FENS Party.
Registration will also be​ possible on-site during the Forum (Onsite registration fees apply).
Lost badges will be replaced for registered participants presenting an ID, at a replacement fee of €15. ​
IMPORTANT:
There are increasing numbers of fraudulent websites that impersonate this registration system.
We would like to alert all of our members and delegates to be aware of possible scams and we strongly advise you to only use this official online registration and accommodation services for your bookings​.
REGISTRATION CATEGORIES
The following categories for participants apply:
Member: A student or regular member of one of the FENS member societies with full membership (see the list of national societies members of FENS). A member of the Society for Neuroscience (SfN) may also benefit from the same registration fees as FENS members. To register as an SfN member please use the Non-member entry. You will be asked to indicate your SfN member number at a late stage. Please note however, that this option is offered only to SfN members who live and have their professional activity in a country where there is no neuroscience society member of FENS (see list of member societies on FENS website).
Non-member: A participant from academic or non-profit organizations.
Student: A pre-doctoral student.
Postdoctoral fellows, hospital residents, interns and laboratory technicians do not qualify for the student rate.
Pre-doctoral students registering online, must upload a letter proving their status (i.e. a signed statement from their Department Head or supervisor). Upon on-site registration such a proof should be presented as well.
Note: The proof of student status is unrelated to the request for FENS travel grant. For grants, refer to the travel grants page.
Corporate: A participant from a corporate, for profit company or organisation.
MEMBERSHIP
Not yet a FENS member? Connect to the membership page to learn more about FENS membership.
If you are a member of one of the European neuroscience Societies constituting FENS, do not forget to login as a member using your FENS Member ID and password when you register for the FENS Forum 2020. You can check your scientific profile and affiliation in the member registry via the FENS website. If you forgot your login credentials you may retrieve these here.
Note that your membership status will be checked with the relevant society.​
TECHNICAL WORKSHOPS
There is an extra fee of €65 for technical workshops.
Please note that the number of participants is limited and space is available on a first-come first-serve basis.  Pre-registration is highly recommended.
SPEAKERS & INVITED PARTICIPANTS
All speakers and invited participants will be sent invitation to register with specific instructions regarding uploading abstracts for their presentations. They should not register directly as ordinary participants.
MEANS OF PAYMENT
Credit card (Visa \ MasterCard \ American Express): This is the recommended means of payment. FENS has subcontracted payment by credit card to a secure payment service that guarantees confidentiality and security.
Bank transfer: €30 have to be added to the registration fee. All bank charges must be paid at source in addition to the payable fee.
Please send your payment, free of charge for the beneficiary, to the congress bank account:
Account name: FENS 2020 Congress, Glasgow
Bank: Credit Suisse Geneva, 1211 Geneva 70, Switzerland
Account No:  1500934-92-172
IBAN: CH27 0483 5150 0934 9217 2
Bank Code: 4835
SWIFT code: CRESCHZZ80A
Please indicate the complete first name and last name of the registered participant(s), matching with the name(s) on the registration form, and "free of charge for the receiver account".
Please note that your registration will be valid only on receipt of your payment and that any unpaid bank charges will be collected on site.
Institutional orders (from universities, institutes, etc.) are not accepted.
Cheques are not accepted. ​
CANCELLATION POLICY
Registration
Cancellations are accepted by e-mail only to the registration secretariat​. The registration fee will be refunded minus 30% for cancellations received no later than 14 May 2020. Thereafter no refunds will be made.
All refunds will be processed within 21 days of written request if applicable.
Please note that if you are the 1st author of an abstract and cancel your registration, your abstract will not be included in the scientific programme.
Abstract withdrawal only
Abstract withdrawal can be requested by e-mail, using the contact form. Only first authors are allowed to withdraw an abstract. State your name, registration number and abstract number in the e-mail message. Withdrawal of an abstract without cancelling registration does not entail refund of the registration fee.
The abstract fee will be refunded minus 50% for cancellations received no later than 14 May, 2020. Thereafter no refunds will be made.
Submitted abstracts are not included in the scientific programme if the first author cancelled his/her registration, or if the payment of the registration fee is not received on the FENS Forum 2020 bank account by 14 May, 2020.​
VISAS
Some participants may require visa in order to enter United Kingdom. Please consult with the British Embassy or Consulate nearest to you for specific details relating to visas.
LETTER OF INVITATION
Participants requiring a formal letter of invitation, to enable them to make their arrangements, should complete their registration. This invitation is prepared solely for the purpose of visa applications and is not a commitment on the part of the organisers to provide any financial support or confirmation of inclusion in the scientific programme.
Issue of the visa invitation letter is available in the end of the registration process.
To stay up-to-date with all the latest news on the conference, please fill-in the Keep Me Updated box on the right​
REGISTRATION SECRETARIAT​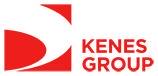 Tel: +41 22 908 0488
E-mail: fensforum2020_reg@kenes.com